WHY DO YOU NEED A BOOKKEEPER?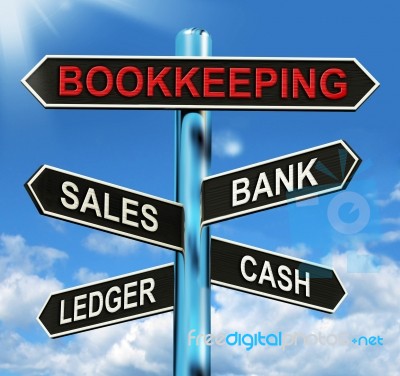 You finally have your new small business all set up. You have registered your business name, set up your business structure, registered for a business number, GST, payroll and WCB, and have your business license and insurance. You even have a business plan and marketing strategy. Whew!
What now?
As soon as you start your business, you need to start tracing every transaction, no matter how small. Every movement of money in and out of your bank account needs to be recorded. Many entrepreneurs feel that they can do it themselves even as they struggle to find the time and wonder if they are really doing it properly. Outsourcing a professional bookkeeper facilitates smooth financial management and efficient operation of your business, and save you considerable sums of money! Here are some reasons why.
Cut Down Your Responsibilities: Hiring a professional bookkeeper lets you stay focused at what you are good at–freeing you up to confidently grow your business.
Professionalism and Accuracy: A professional bookkeeper will have proper skills and training that enable them to handle everything from payroll and tax deductions, managing monthly interest and other bill payments, overseeing necessary government payments and possible insurance matters.
Cash Flow Management, Financial Reporting and Taxes: Your business's financial records hold the key to your success! Cash flow problems are one of the leading causes of business failure. Bookkeepers have financial expertise. They become familiar with your company, and have easy access to all the information needed to complete financial reports and taxes. They discover issues and bring them to your attention in time for you to do something about them.
Outsourcing your bookkeeping actually means "efficiency". It is a means of getting more final output with lower cost inputs, which means lower cost for local business and consumers.
Lower prices lead directly to higher standards of living and more jobs in the economy.